Have I mentioned the REAL bat man?
The man who looks like he is part bat?
It's theeeee most terrifying thing ever.
I saw him at the mall
And then I saw him at the home show.
He is stalking me.
Ok: Imagine a cross between these two images and you will be close to what he looks like...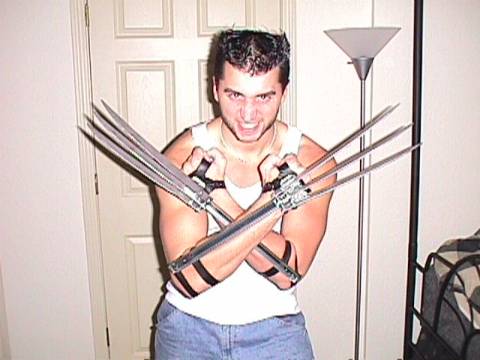 (Minus the metal claws (I hope!))
DO YOU SEE WHY I AM SO CREEPED OUT!!????!!!
If I see him again I will for reals freak out. More.